AMD Radeon RX 6950 XT, RX 6750 XT and RX 6650 XT, launch date delay to May 10th, 2022
There have been rumors about the AMD Radeon RX 6950 XT, Radeon RX 6750 XT, and Radeon RX 6650 XT for a while now. But it seems like the RX 6X50 XT lineup release date has been pushed back. AMD is planning to unveil the GPUs on May 10th.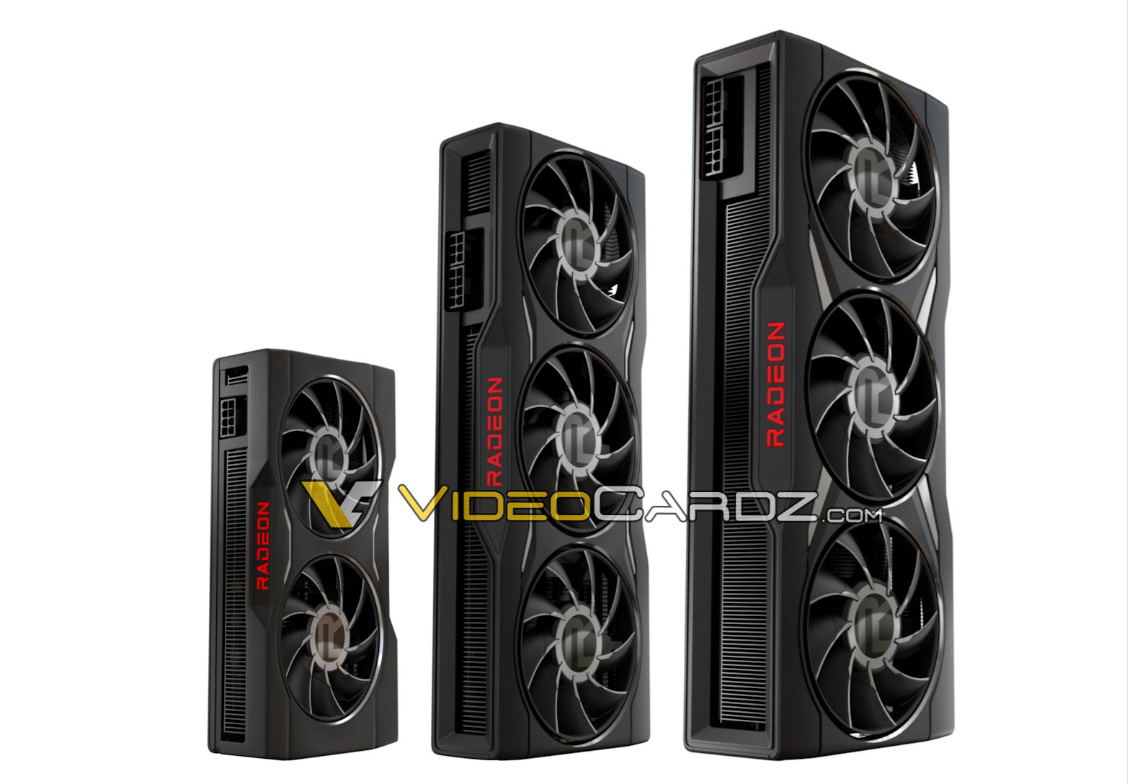 The Radeon RX 6550's launch has been delayed again, but fresh pictures of the AMD Radeon RX 6950 XT, Radeon RX 6750 XT, and Radeon RX 6650 XT have leaked online. The first two SKUs feature a triple-fan design, while the third is equipped with a dual-fan configuration. Unlike the Nvidia GeForce RTX 3090 Ti, no additional power connections are required; nevertheless, owing to its high performance demands (particularly for the Radeon RX 6950 X), it could be rather power-hungry.
A report from MyDrivers suggests that AMD will reveal new information regarding the entry-level AMD Radeon RX 6400 on May 10. While it wasn't stated explicitly, AMD may provide more information about the Radeon RX 6300, a purported OEM-only graphics card. The AMD Radeon 6650 XT, RX 6760 XT, and RX 6950 XT all include faster 18 Gbps memory modules with higher baseline/boost frequencies, and it'll be fascinating to see how much actual-world performance increase that translates to.
With RDNA3-based GPUs on the near horizon, most enthusiasts will likely continue to battle it out for a few more months in order to acquire newer hardware. If anything, AMD's Radeon RX 6X50 XT series will help reduce GPU costs further, allowing you to purchase one at MSRP from major merchants.
For more click here