God of War Ragnarok story trailer revealed during PlayStation State of Play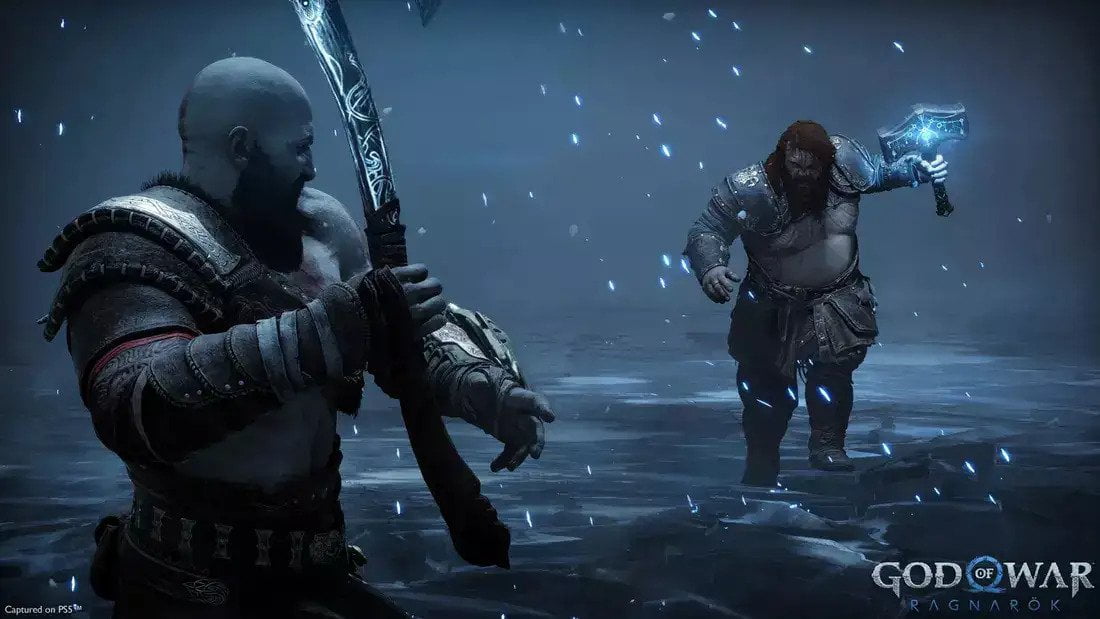 It's been a day filled with delightful surprises thus far for gamers. Sony released the God of War Ragnarok story trailer to wrap up a tidy but minimalist State of Play.
In Ragnarök, Kratos and Atreus make a triumphant comeback as they appear to prevent (or perhaps even bring about) Ragnarok, the Norse mythological term for the end of the world. As they destroy every living thing in their path, it appears that the father-son strange couple makes both new friends and foes along the road.
The trailer discusses fate and portrays Kratos teaching his hard-learned lessons on what it takes to oppose the fate destiny has set down at their feet. And Atreus, like his father, appears to be hiding secrets of his own, forcing the development of an even stronger relationship of trust with his notoriously harsh and violent father. Ragnarok appears to be a suitable successor to that legacy. God of War's plot was an unexpected surprise from such a franchise that was much more recognized for its gore and slaughter than it was for its sadness.
The story teaser also included some gameplay, maybe to go with the recently unveiled new controller with a Ragnarok theme. In addition to his Leviathan Axe, Kratos has embraced his Blades of Chaos from the original game and added them to his arsenal on a regular basis. As in the earlier God of War epic, the trailer showed him whipping around the landscape while tearing up adversaries with the blazing blades. Hopefully this game will have more platforming and problem solving than the last one did.
As Thor approaches trying to… okay, never mind, I won't give anything away, but the plot trailer also provided us a preview of the new realms we'll get to go through and the new adversaries we'll encounter. Before Ragnarok destroys the planet on November 9th, you still have plenty of time to try out the first game and discover for yourself.
What do you think about this News? Let us know below.
Like us on Facebook and Follow us on Twitter for latest updates.
For latest news in your hands Follow us on Google News.