Apex Legends New Map Leaked: Divided Moon
Apex Legends is always changing as a game, which means we're getting new features all the time. A fresh map is the most thrilling of all potential upgrades, regardless of what it's about. There has been leaked footage about a location called "Divided Moon" lately.
Leaked gameplay – Credits to u/SlightStrategy on r/ApexUncovered
Over the last few days, there's been a substantial increase in Apex Legends leaks. There was a playtester who leaked a vast number of legends that were scheduled to debut up to season 21 just recently! Now there's news about a map for the Battle Royale mode that is currently under development. What's better than that? We not only have screenshots of the new map but a complete walkthrough of 6 minutes duration, which includes every nook and cranny of the new location. Here is everything we know so far!
Where is "Divided Moon" place?
The name is self-explanatory. "Divided Moon" appears to be about a moon that has split in two. The map appears to be very unpolished and mountainous.On one side, it looks like there's nothing but empty space. You may easily step off the map and plunge into emptiness. Your choice: drift in space indefinitely or face a 1v3?
The absence of an atmosphere, as well as a limited one, is another indication that this map takes place on a moon. The lovely natural beauty has already astonished me. I'm really looking forward to seeing the completed game! Keep an eye on the map if you're inside the game. Here's a brief summary.
Credits to u/I_Shall_Be_Known on r/ApexUncovered
How Far Is "Divided Moon" In Development?
In conclusion, the team is working under a lot of pressure these days to get the map ready for live servers. Many aspects of the map are in various phases of completion. Some POI's are already quite far away, such as "Cultivation" shown in the header image, while other locations do not even have textures on their models yet. For example, the "Terraformer" appears to be rather barren.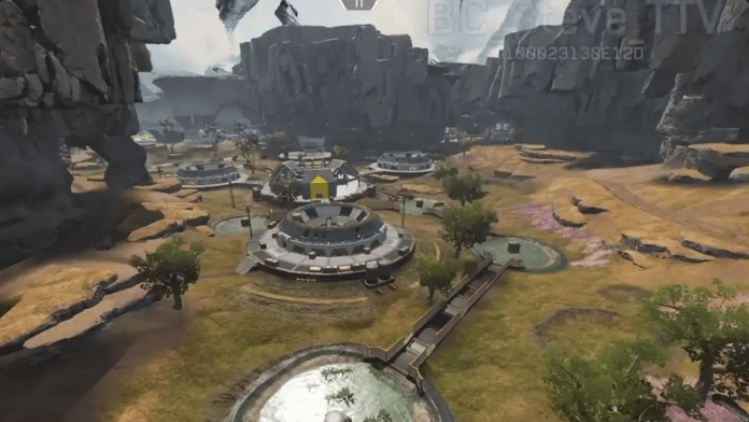 This is one of the most completed sections of the map as seen in the leaks.
So it's far from finished. At the very least, what we've seen thus far in those leaks is just the beginning. Respawn appears to be a long way away from even getting started on finishing touches. We're eager to learn more about how the map is progressing, and there's no question about that.
When Is "Divided Moon" Going to be released?
All of this information stems from leaks on the ApexUncovered Reddit, so there has been no official statement from Respawn or Electronic Arts. All we can do now is speculate.
However, we do have some leads to go on. When it comes to map launches, Respawn Entertainment typically follows a set pattern. These are generally released every four seasons. Storm Point was the most recent new map introduced in Season 11. Season 12 has now passed, so the new map will make its debut in Season 15. That is expected to begin in November 2022. So there's plenty of time to make "Divided Moon" into a fantastic new theater of war!
For more posts click here